CONTACT US
---
Hartman Auction Group
3500 SW Corporate Pkwy
Suite 202
Palm City, FL 34990
(772) 872-6045

About Hartman Auction Group
Hartman Auction Group is a full service auction company with deep roots in the real estate industry. Our clients and colleagues can attest to the benefit of our industry expertise and knowledge of the market in generating fair market value for your property. We have developed a strong relationship with local real estate professionals and offer compensation packages for those who register their clients at our real estate auctions. With our reputation for honest and exceptional service, Hartman Auction Group can help you generate the greatest value for your assets.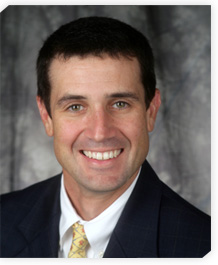 Reed Hartman
Owner of Hartman Auction Group
About Reed Hartman
As a fifth generation Martin County resident and third generation real estate agent, owner Ransom Reed Hartman has deep roots in Florida's real estate heritage, following his grandfather Ralph Hartman, Jr. and his father Ricou Hartman into the business.
CONNECT WITH US
---
Click below to receive alerts for upcoming auctions and other helpful industry related information.

Reed is a licensed auctioneer and a licensed real estate sales professional in the state of Florida. He is a member of the National Auctioneer's Association and the Florida Auctioneer's Association, holding a designation as a Certified Estate Specialist from the National Auctioneer's Association. Reed has additional expertise in building construction and management having earned a bachelor's degree in construction management from Illinois State University.
Reed serves on the Board of the Martin County Farm Bureau and is a member of Martin County Leadership class 17, as well as Leadership Florida Class 30 (XXX). He is actively involved in the Treasure Coast community and donates his time and skills as an auctioneer to numerous non-profit organizations including the American Cancer Society, Treasure Coast Hospice, Treasured Lands Foundation, and the American Red Cross.